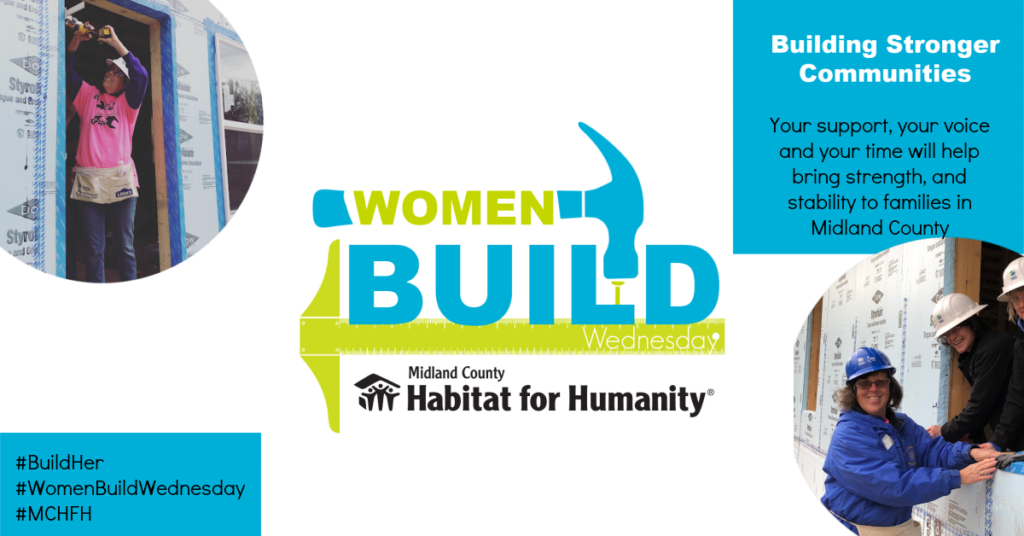 Women Build is an event that empowers women to help with housing construction efforts, an area that generally only 15% of volunteers are female. This is a great opportunity to spend a day on the build site while helping to provide a new home to a deserving Partner Family.
Every Wednesday during the 2022 build season, Midland County Habitat for Humanity will host Women Build Wednesday. This will provide the opportunity for women to take a proactive step in serving their communities.
In 1991 A group of women in Charlotte, N.C., complete the first women-built Habitat for Humanity house. With this event, the seeds for Habitat for Humanity's Women Build program were planted. In 1997 as part of the Jimmy & Rosalynn Carter Work Project, U.S. first lady Hillary Clinton, Kentucky first lady Libby Jones and Oklahoma first lady Cathy Keating participate in a Women Build. The idea for Habitat's First Ladies Build is born. In 1998 Habitat for Humanity International forms the Women Build department and the Women Build program becomes an official HFHI initiative.
Midland County Habitat for Humanity started our Women Build program in 2012 and hosts a week long event called Women Build Week.   The event is held annual the week prior to Mother's Day.
Though our neighborhoods are comprised largely of women and children, they are also the population's most likely to be affected by poor living conditions. Our Women Build events provide the opportunity for women to take a proactive step in serving their communities.
Our goal with Women Build is to empower women to help families build strength, stability and independence. We at Habitat have the ability to provide opportunities for hands-on learning, and given these tools, women can succeed in changing their communities.
The Midland County Habitat for Humanity Women Build Wednesday provides the opportunity for women to take a proactive step in serving their communities.
Volunteers work under the guidance of construction professionals, and also alongside other volunteers and future Habitat homeowners. Whether you are learning new skills or simply adding a few to your tool belt, this is a rewarding experience for all involved, and improves the community that you share.
Women Build is also a terrific way to involve your friends and family of all ages in crucial work with a lasting impact. You can also come alone, and make new friends. The atmosphere is collaborative and friendly.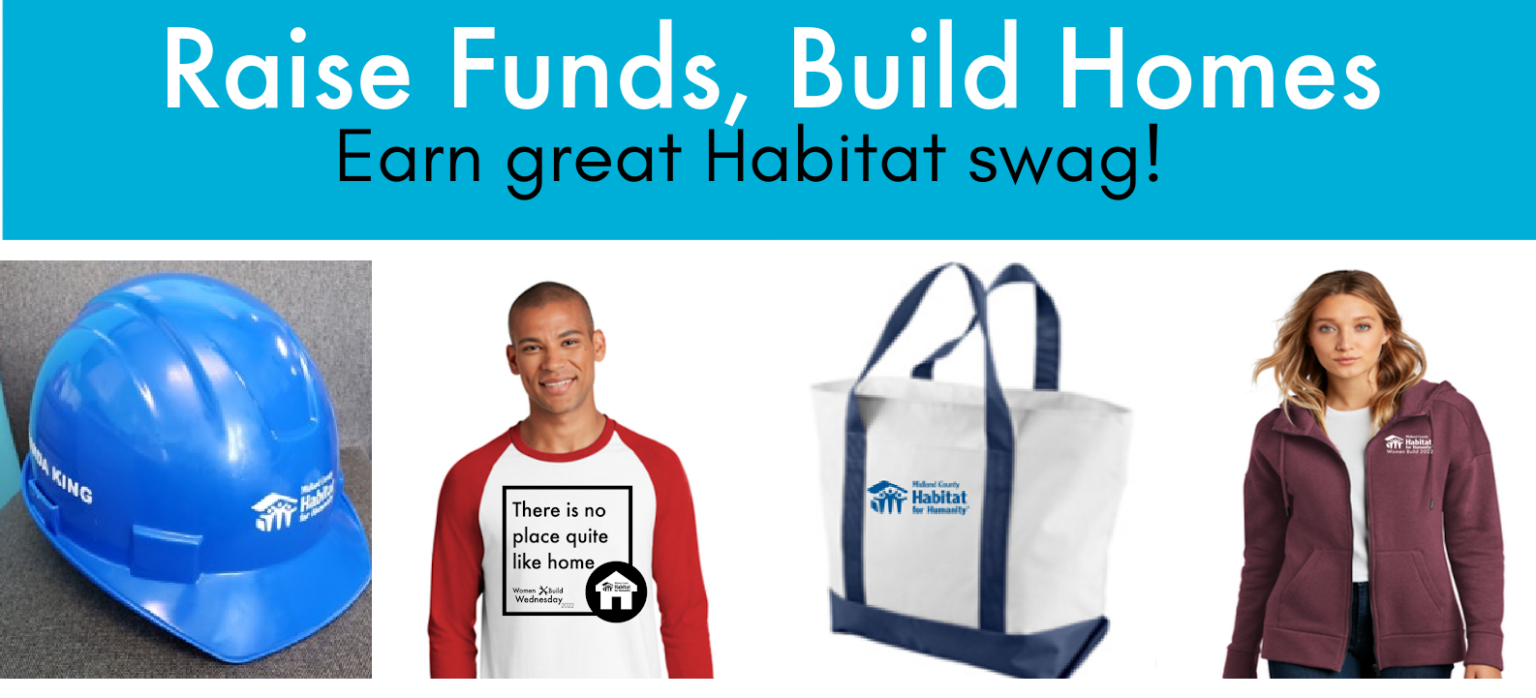 Want to Earn Habitat Swag?
We are asking our supporters to rally their friends, family, and networks to support our work. By becoming a fundraiser for Midland County Habitat for Humanity, you will help build more Safe, affordable housing in Midland County, and you'll help your friends feel good about doing good.
Starting a fundraiser is easy to do, and it's fun. We'll even give you all the tools you'll need to make a difference. With your help, even more families and individuals will have the opportunity to reinvest in themselves and their community. Plus, you can earn some great incentive prizes.
Sign up to host a peer-to-peer fundraiser and earn great prizes here - - > https://tinyurl.com/3w68fjzb
**please note, fundraising is optional