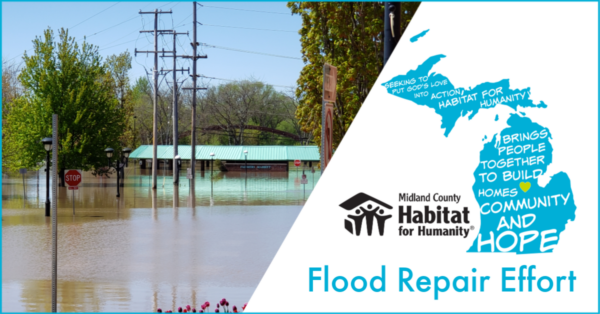 On May 17th, 2020 heavy rain started to pour over the Midland area. The rains brought severe flooding and swelled the local lakes and rivers causing dam failures. Over 10,000 area residents had to be evacuated, many in the middle of the night. The region is responding to bridge and road wash outs, homes that are flooded or in total loss. Many people lost their home completely as the waters washed it away or caused such structural damage that is not repairable. Many will have home repairs for months to come.
Midland County Habitat for Humanity (MCHFH) knows the importance of home. And not just home, but a safe, stable place to call home. Many in the community have asked how they can help MCHFH address the home repair needs of those in the community and have asked to support those efforts.
Flood recovery collaboration: In response to the May 2020 flood/dam failure, UWMC and MCHFH joined forces to help our community rebuild. Utilizing UWMC Rise Together funding and Volunteer portal, along with MCHFH's construction and repair expertise. UWMC and MCHFH have served to homeowners with complete gut rebuilds. We are currently working on our third repair and have another repair in the pipeline.
UMCOR collaboration: Through the strength of our flood recovery collaboration, UMCOR has contracted with MCHFH for our Construction Manager, Erich to work 17 hours a week and our Homeowner Services Manager, Katty to work 10 hours a week on flood recovery.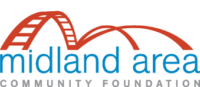 How Does Habitat Help In A Crisis?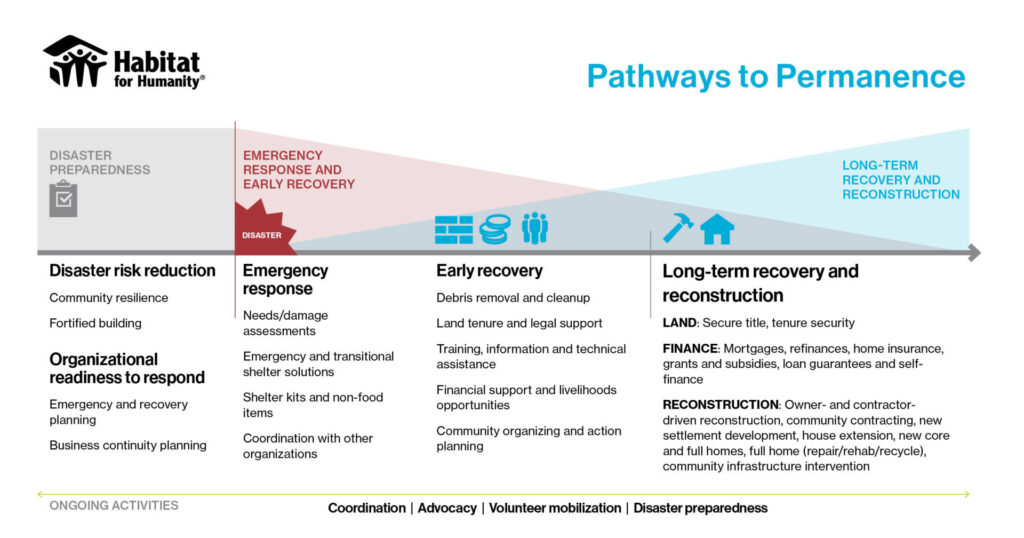 Disaster brings short-term and long-term dangers: homelessness, famine, disease and insecurity. For survivors, the road to rebuilding their lives and their communities can be long, hard and uncertain.  This is why Midland County Habitat for Humanity works in partnership with area agencies such as the Midland Area Community Foundation and Midland County United Way to collaborate relief efforts to best serve the community.  These great organizations are working to address the immediate and long term needs of those affected by the flood.  Midland County Habitat For Humanity focuses on the long-term recovery and reconstruction phase to help those affected by the flood repair their homes or apply for home ownership.
Midland County Habitat For Humanity builds homes, communities, and hope.  We would love for you to join us in focusing on the long-term recovery and reconstruction by donating to our Flood Repair Effort fund.  These funds will be specifically restricted to assisting those affected by the 2020 flood and assisting with home repairs.  Together we are strong and working together we can build homes, community and HOPE!
Interested in Volunteering with Midland County Habitat For Humanity?
Midland County Habitat for Humanity cannot accomplish all that it does without volunteers.  Volunteers help make all of our building and repair efforts possible.  If you would like to learn more about volunteering with us please complete the form and you will be contacted with more information.