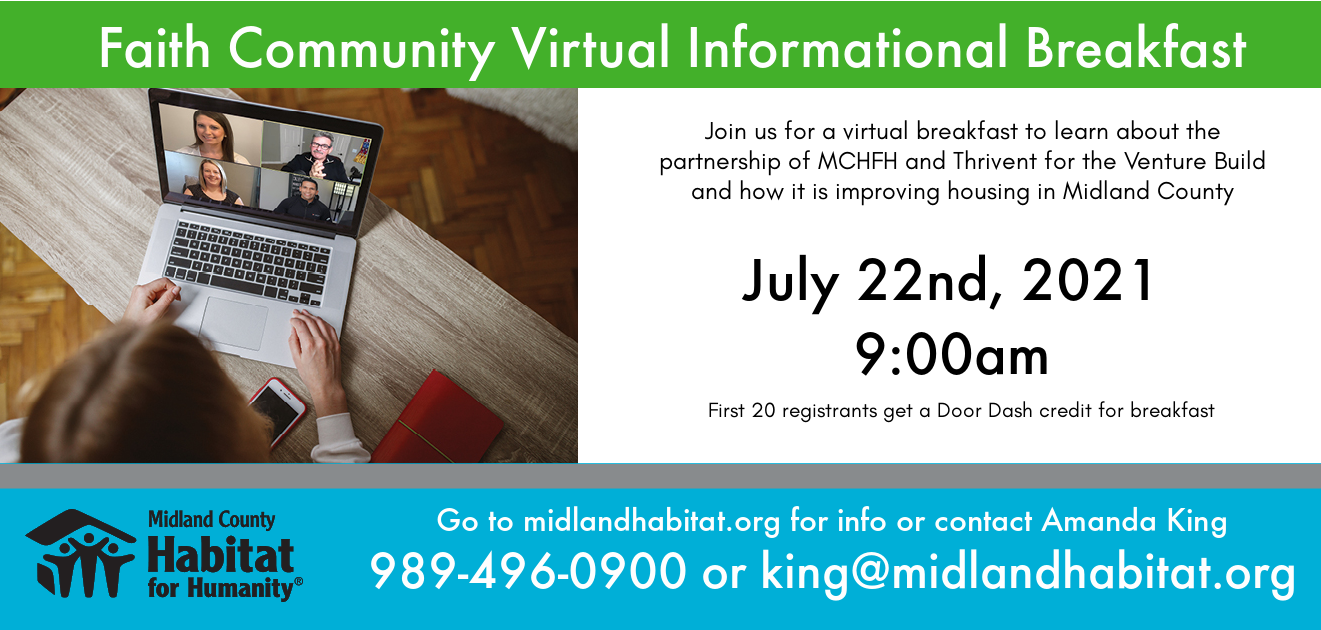 Midland County Habitat for Humanity (MCHFH) has partnered with Thrivent, a mission-driven, membership-owned insurance and financial services organization that helps Christians be wise with money and live generously. Thrivent has selected MCHFH to be a Venture Build partner.
Thrivent has awarded MCHFH a $15,000 grant toward our multifamily house build and has encouraged us to partner with like-minded organizations to double this grant with supporting donations.
Thrivent believes that humanity thrives when people make the most of all they've been given. Thrivent provides opportunities for its members to give back where they live, work and worship, and Thrivent's partnership with Habitat for Humanity is one example of this.
Together, Thrivent and Habitat for Humanity help families in need of a safe and decent place to call home. We work with members of the community who put God's love into action by pooling their power and passion.
For more than 30 years, Midland County Habitat for Humanity (MCHFH) has been transforming lives in the Midland community. Throughout the next three to five years, it is the mission of MCHFH to build 10 multifamily homes and 6 single-family homes in addition to repairing 125 owner-occupied homes. The Build It Forward campaign helps more families in Midland County achieve their dreams of home ownership and revitalizes city neighborhoods.
How can your church be a part of this historic movement? Join us for a virtual breakfast to learn more! The first 20 people to register will have an opportunity to order breakfast through DoorDash, courtesy of Thrivent. You will receive a notification after you register indicating if you were one of the first 20. Please note, this event is 100% virtual and you do have the option to be on or off video so feel free to come as you are!

You are invited by President/CEO of Midland County Habitat for Humanity, Jennifer Chappel with Paul Gaiser, Thrivent Financial Associate, and Rev. Dr. Wallace H. Mayton III to attend a virtual breakfast to learn more about this instrumental opportunity to create safe, affordable housing in our community.