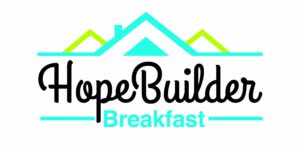 Building Homes, Community and Hope
Join Midland County Habitat for Humanity on April 16th for our 2nd annual HopeBuilder Breakfast.
This free fundraising breakfast is a powerful and inspiring opportunity to find out more about Midland County Habitat for Humanity.
Enjoy a free breakfast and learn more about Habitat's work in Midland County during this uplifting one-hour program at the Midland Country Club. Funds raised at the Hope Builder Breakfast will be used to build and repair homes for local families and individuals in need of decent, affordable homes.
FREE TO ATTEND, RSVP TO RESERVE YOUR SEAT. SEATING IS LIMITED.
To RSVP to attend or to host a table, contact Amanda King at 989-496-0900 x24 or king@199.167.253.130
Sandra Pearson, President & CEO of Habitat Michigan
Sandra Pearson is the President and Chief Executive Officer for Habitat for Humanity of Michigan, a state support and shared service organization which provides technical assistance, consulting, advocacy, and resources to a statewide network of affiliates and ReStores.
A graduate of Michigan State University's Eli Broad College of Business, Sandy began her career in housing with the Michigan State Housing Development Authority (MSHDA) – the state's Housing Finance Agency. While at MSHDA, she began working with local, state, and federal resources as a Community Development Specialist developing nonprofit housing development finance tools, and home ownership programs and products that could serve the lowest income populations. Sandy is the co-author of MSHDA's Section 8 Housing Choice Voucher Homeownership program, which gained national recognition due to its unique emphasis on creating partnerships and long-term home ownership strategies for successful home ownership.
In the years she has been with Habitat for Humanity of Michigan, she has provided leadership housing advocacy and HFHI national policy having served on HFHI's U.S. Council and the Finance and Resource Development council. Sandy has been instrumental in Michigan in implementing the strategic priorities of the Board of Directors, including energy efficient building, a shift into home repair and home rehabilitation, neighborhood revitalization, as well as the launch of three unique initiatives: the Michigan Regional Distribution Center, the Habitat for Humanity Michigan Fund – a licensed loan origination and servicing company, and the formation and implementation of the ReBuild Michigan Campaign. Habitat for Humanity of Michigan is the one and only Habitat for Humanity that is a charter member of NeighborWorks of America – a national network of housing excellence.
Sandy is the recipient of the 2016 Duvernay Award, the top honor in affordable housing and community development. The Duvernay Award is named for the late Terrence R. Duvernay, a pioneer in affordable housing who served as executive director of Michigan State Housing Development Authority. The award is chosen by a committee of past recipients and goes to a person who reflects the ideals and personal qualities of Duvernay.